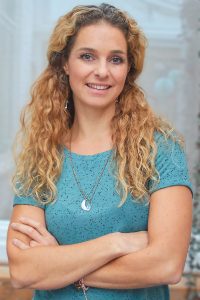 Sterre Ferf is passionate about personal development, sports and an overall healthy lifestyle. As a psychologist/coach, yogi and mindfulness trainer she enthusiastically shares her experience and knowledge, aiming to benefit the personal development of others. Due to her unconventional background she has traveled the world and she is open minded, which allows her to connect with a variety of people. As a professional she is conscientious and has a positive and practical approach. Furthermore, 'down to earth' and able to 'explain things clearly', describe her.
After her studies in psychology and HRM (human resource management), she worked in commercial businesses, experiencing the demands of a high-paced working environment. Since 5 years Sterre works in the field of Work & Health psychology for Balans & Impuls. There she counsels all sorts of business people to regain vitality and function effectively at work and in their private lives again. In general Sterre works with solution focused therapy, psychodrama, positive psychology, hatha yoga and meditation.
Due to a shoulder injury from surfing, Sterre discovered the healing power of yoga and it did not take long before she started teaching. Being an active and ambitious person, it is in yoga and meditation that Sterre finds peace, stillness and (re)connection to herself. Sterre completed the training for Mindfulness and since then she connects mindfulness, yoga and psychology to support people in their growth process.
Member of the Dutch Association of Psychologists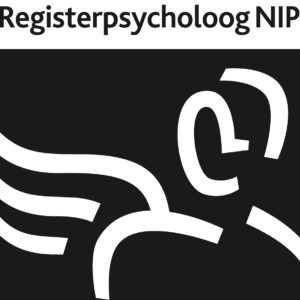 Sterre is a member of the Dutch Association of Psychologists (NIP, Nederlands Instituut van Psychologen) the largest professional association for psychologists in the Netherlands. She holds the registration 'Registerpsycholoog NIP/ Arbeid & Organisatie'. This title is a trademark for psychologists with a minimum of 2 years post-Master education that meet the NIP's professional competence standards. They  work according to the NIP Ethics code and have specific knowledge of labour and organisations and working experience on the crossing of psychology and organisational management to get the best from the workforce and improve well-being in work settings.
Member of VMBN 
Sterre is a member of VMBN, the professional association of Mindfulness based trainers.
Education
As a professional Sterre is continuously developing herself. After her Master of Science in Psychology and Human Resource Management she completed various post-Master education programs including:
Psychology
Course 'Vital people in vital organisations', Nederlands Instituut van Psychologen, Marjolein Punt (2015)
Psychodrama training (play an theater techniques in counseling), Psychodrama Q (2014)
Psychodiagnostics course 'Integratieve Multimethodische Psychodiagnostiek', Psychodiagnostiek Opleidingen Snellen Eurelings (2013)
EMDR course (trauma therapy), EMDR Centrum Nederland (2012)
Solution Focussed Therapy, Basic course, Solutions Centre (2012)
Mindfulness
2 10-days retreats with Velnerable Drolma and Alan Wallace. (Tibettan Buddhism, Tushita Meditation Centre, India) (2018)
10-days silence retreat (Vipassana, Goenka, Buddhist tradition) (2015)
Mindfulness Based Cognitive Therapy, Training for Trainers, Centrum Mindfulness Den Haag (2013)
Yoga
Svastha Yoga Therapy program, module 5. Yoga Psychology & Psychiatry for Depression & Addictions (2017)
Various retreats and intensives with leading teachers like Jules Febre (Jivamukti), Yogeswari (Jivamukti), Bobby Clennell (Iyengar), Clive Sheridan (2017, 2018, 2019)
Vinyasa Teacher Training course 500-hours, Svaha Yoga Amsterdam (2016)
Breathwork (Pranayama) courses with Patrick Vermeulen (Svaha Yoga, Amsterdam, 2016) and Viktor van der Kleij (2013)
Yoga Teachers' Training course 200-hours (RYS), International Sivananda Yoga Vedanta Centres (2010)
Find out how Sterre brings this professional experience into practice in the services that she offers.