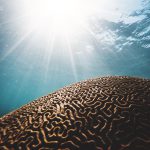 As a psychologist Sterre Ferf has professional experience in counseling (business) people with various conditions like concentration problems, (work) stress, burn-out, depression, anxiety, grief and trauma. She works with people to achieve more calmness, acceptance, self-esteem, happiness, balance, vitality, choice making and better performance. 
She loves to see people grow and becoming more joyful. Her approach is pragmatic and as a coach she is down-to-earth, emphatic, clear and conscientious.
A counseling program usually involves:
An intake: to define your questions and goals
A reliable, professional, psychological test that matches your question. The outcome provides valuable insights to work with
Coaching sessions in which you will be challenged and supported and so that you will gain new insights and practical tools to take steps towards your goals. Also you will learn how to manage your pitfalls and optimise your strengths.
Rates
Independent individuals (incl. VAT)
Intake and sessions: € 89,- (50 minutes)
Tests, customised, normally € 89,-
For people with smaller incomes (up to 25% above minimum wage) Sterre applies a discount rate of € 70,- per session.
Freelancers
For freelancers the rate is € 89,- per session excl. VAT (21%)
Organisations
For businesses the rate is € 120,- per session excl. VAT (21%)

Sign up now or get in touch for more information or to discuss any questions of requests that you may have. 
Would you like to organise a personal development workshop or group training? Please check out the Retreats / Workshops page and the Yoga- and Mindfulness services.