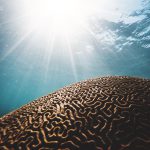 As a psychologist Sterre has professional experience in counseling international (business) people with a wide range of conditions. She treats concentration problems, (work) stress, burn-out, depression, anxiety, grief and trauma. She works with people to establish more calm, acceptance, self-esteem, happiness, balance, vitality, choice making, improved relationships, boundary setting and better performance. Sterre loves to see people grow and enjoy their lives increasingly more. Her eclectic approach is tailored to the individual and as a coach she is down-to-earth, clear, emphatic, caring and committed.
Sterre offers treatment in both English and Dutch. The methods she works with are solution focused therapy, cognitive behavioural therapy, psychodrama, EMDR, positive psychology, Schema Focussed Therapy, mindfulness and yoga. She blends modern, evidence-based psychology with ancient techniques to optimally support people in their recovery and growth processes. You can read more about Sterres professional background here.
Process
– An intake to define your questions and goals.
– An evidence-based, psychological test matching your question. The outcomes provide a valuable starting point for the treatment.
– Coaching/Counseling sessions. In which you will be challenged and supported so that you gain new insights and practical tools to take steps towards your goals.
Rates
The intake is free of charge. For 1 hour sessions, including diagnostics and other materials, rates are:
– Independent individuals € 95,-
– Freelancers € 95,- excl. VAT (21%)
– People with smaller incomes (up to 25% above minimum wage) a discount rate of € 75,-
– Business/commercial € 130,- excl. VAT (21%)
Book your intake now or get in touch for more information or any questions that you may have. 
Would you like to organise a personal development workshop or group training? Please check out the Retreats & Workshops or the Yoga- and Mindfulness services.